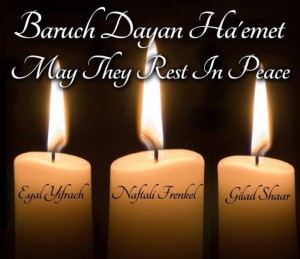 We mourn with all Israel the death of Eyal, Naftali and Gilad, the three boys kidnapped by terrorists. May they rest in peace and may the murderers be brought to justice!
 —————————————————————————————————————–
Adult Ed. will resume in the fall.
Hope to see you there! Have a wonderful summer!
  ————————————————————-
Please also check our Hurricane Sandy Tab where you can see the great damage caused to the Temple by the superstorm, which is still being repaired. Please consider contributing generously to our reconstruction fund and becoming a member of our congregational family, if you aren't already one.
Temple Beth El, where the family that prays together
… sits together!
Please visit us soon!
Temple Beth El of ManhattanBeach
111 West End Avenue – Brooklyn, New York 11235
Tel: 718.891.3500 – Fax: 718.891.6659
Email: office@templebethelmb.org