JEWISH TRIVIA!!!
Everyone invited!!!
Sunday December 11 at 11AM
In the Members' Lounge.
members free/non-members $5  PRIZES GALORE!!! 
CHANUKAH PARTY!!!
DECEMBER 18, 2022 5 PM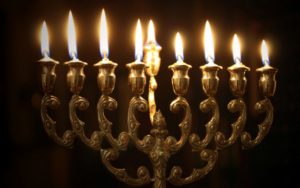 EVERYONE INVITED!!!
LATKES!!!
DONUTS!!!
DREIDELS!!!
LIVE ENTERTAINMENT!!!
BRING THE WHOLE FAMILY!!!
RAFFLE!!!
$10 MEMBERS
$15 NON-MEMBERS
BECOME A MEMBER TODAY! CALL THE OFFICE FOR DETAILS!
JEWISH TRIVIA Sunday, December 11, @ 11 AM *LIVE IN PERSON CHANUKAH PARTY Sunday, December 18 @ 5 PM *LIVE IN  PERSON
BOOK REVIEW SUNDAY JANUARY 8
ZOOM ONLY "THE COST OF LIVING AND OTHER MYSTERIES" by Saul Golubcow
STAY TUNED FOR FURTHER UPDATES AND ADDITIONS!